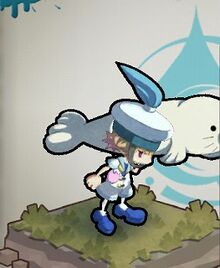 Unit Data
Edit
Number
568
Rarity
*****
Weapon
Bow
Element
Water
Maximum Grade
50
Maximum Experience
Evolution Points Value
Evolution
Kukul the Navigator (800 EVO PT)
LV 1 Ability
LV 50 Ability
HP
Attack
Resilience
| | | | | |
| --- | --- | --- | --- | --- |
| | Learning LV | Consumption | Skill Name | Effect |
| Party Skill | | | Cross Counter I | 5% chance of performing a Counter-Attack when attacked by an enemy. (Stackable) |
| Panel Skill | | | Flash of Light | Using SP deals 50,000 damage(Stackable) |
History and Trivia
Edit
Month 58, Waterday Seven Seas?! Pah! A bunch of kiddie pools! No ocean in the East or West can slow down the mighty Kukul! ...Wait! My ship's under repairs, so I can't take you right now! Come back later!
Ad blocker interference detected!
Wikia is a free-to-use site that makes money from advertising. We have a modified experience for viewers using ad blockers

Wikia is not accessible if you've made further modifications. Remove the custom ad blocker rule(s) and the page will load as expected.